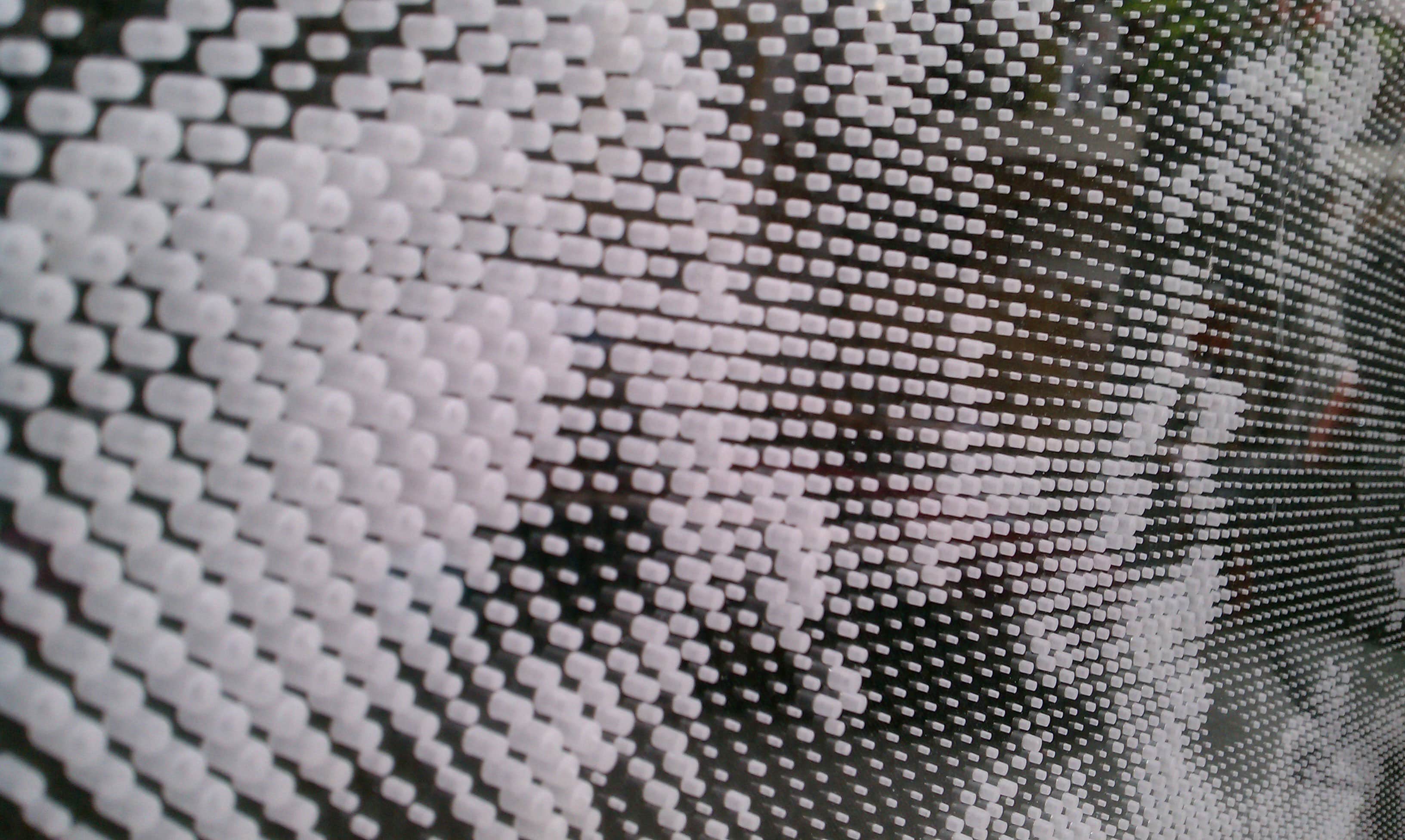 PLEx
PLEX (Pixel Luminance Extrapolation), Los Angeles, CA
These works are the result of a process that has been in development for close to 2 years and has been used to produce stunning works on materials ranging from wood to plastic and acrylic to aluminum. Each material adds its own character and qualities to the end piece making it suitable for a specific setting, be it for display in a gallery or hanging from the side of a building. Each pieces consist of from 12,000 to 18,000 thousand holes depending on the size and resolution. On average there are 8 different diameter size holes arranged in a way that they create the tonal qualities of the overall image/subject matter.
The technology and process developed for creating these works has its roots in half toning and the early years of printing but incorporates today's latest in computer processing and manufacturing technology. The pieces created on clear acrylic are worthy of special note. These pieces are created on 1" thick clear acrylic and each consists of about 16,000 holes of 8 different sizes. As the diameter of the hole increases so does the depth of the hole. All the holes are then filled with pigment creating an array of suspended "plugs" of color within the body of the acrylic.
People
Nature
International Design Award
Awards design (Los Angeles, CA)
These projects were a commission to design the award for the 2008 International Design Awards. The materials used were 4" x 9" x 2.25" laminated clear acrylic. The IDA exists to recognize, celebrate and promote legendary design visionaries and to uncover emerging talent in Architecture, Interior, Product, Graphic and Fashion Design.
For the first design, three different layers of clear acrylic were placed together, each with a letter from 'IDA'. The letters were created using the PLEX process, where different diameter sized holes are arranged in a way that create tonal qualities of the overall image/ subject matter. The holes in this case, lined up between all three layers, and were continuous in the middle layer, but did not follow through on the two end layers.
The second design was an idea of creating an award that would interact with each other. The individual awards would be personalized, but would act as a piece from a whole, that when brought together would create a larger "tower" award. This final "tower" award would commemorate and combine the achievements of all past and present recipients.
Buddha
Earth