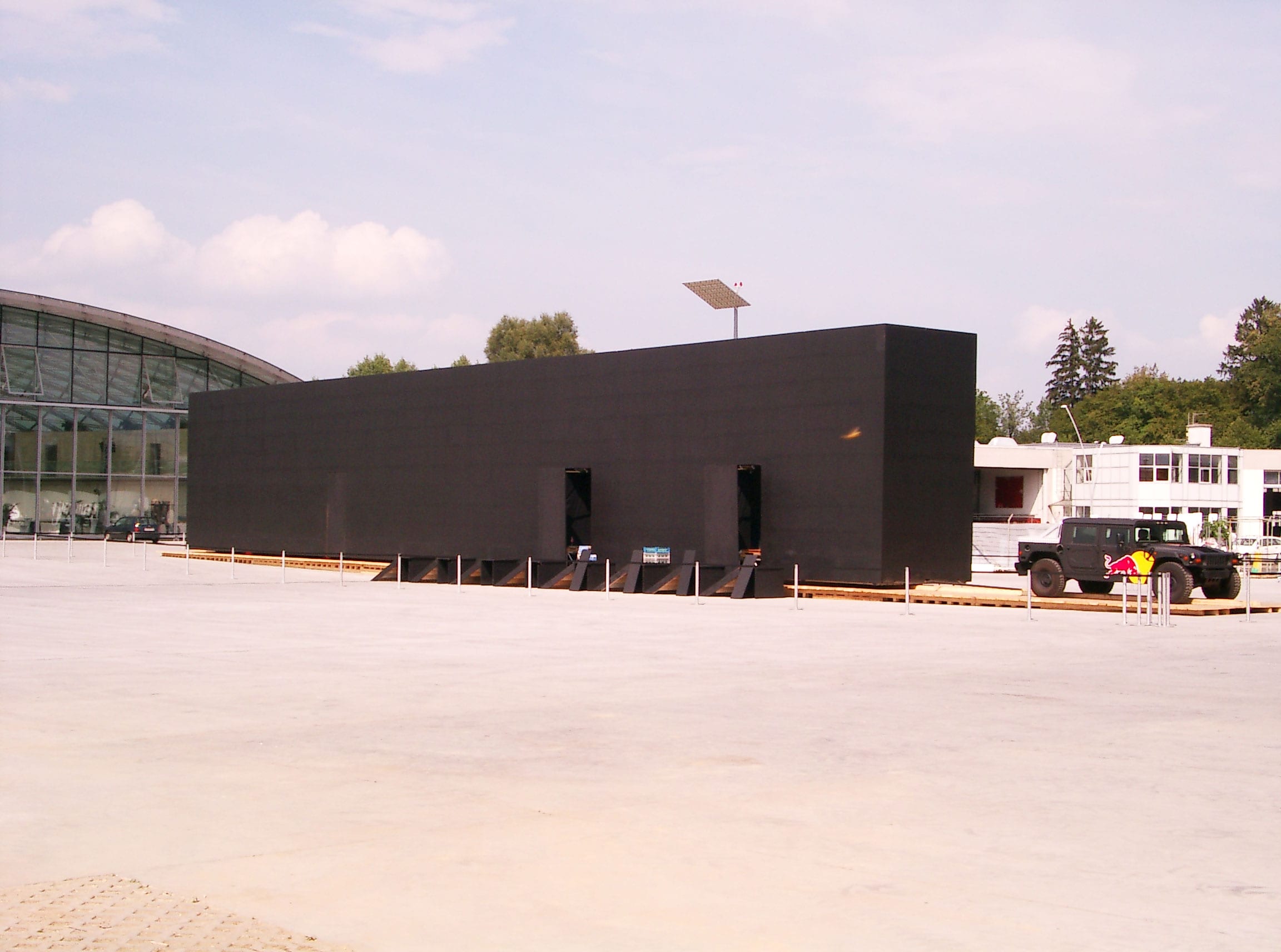 Events
Beyond Wonderland
Stage design and construction for outdoor music festival.
H7
Hanger-7 (Salzburg, Austria)
Located in Salzburg, Austria, Red Bull's acrobatic flying team, The Flying Bulls, needed a new home for one of the most unusual collection of planes in the world. Red Bull had a vision to create a place that would bring together a love of aviation and of art. Red Bull approached us with the challenge of creating a formal opening event for 10,000 people over the course of 12 hours.
We were relocated to Salzburg for 7 intense weeks to design and produce all aspects of the event including: atmosphere, timeline for 12 hours, project and performance coordination, food and drink menu, furniture design, spatial layout, mobile full service gourmet kitchens, fashion wearable for those working at the event, and movement of guests throughout the space.
WSA
World Stunt Awards (Los Angeles, CA)
After party for the 2003 World Stunt Awards in Los Angeles. The event took place on the lots of Paramount Studios where celebrities and VIPs celebrated the stunt men and women of Hollywood.